Light scented candles at home to freshen up the smell, but the owner should be careful, your dog may not be able to stand it.
Scented candles have gradually become a necessity, and many friends have such items in their homes. I hope these natural and mild scents will help relieve stress and create a more comfortable atmosphere. However, this approach may not actually work for dog owners who have dogs at home. Some substances produced by burning scented candles can pose a health hazard to dogs. But you don't have to worry about throwing away scented candles at home, let's first understand what's wrong with these scented candles.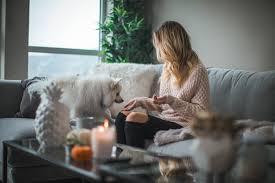 Why are scented candles dangerous for dogs?

Dogs are generally not compatible with scented candles. One of the simplest things is that scented candles are a kind of open flame. If the dog comes into contact with the candle, it will most likely get scalded or burned. . If the owner is not at home, the dog may even knock over the candle, which will eventually lead to a fire. Owners should be careful to keep candles out of the reach of dogs.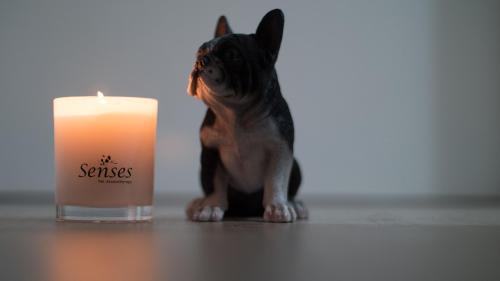 Effect of smell on dogs

Among the scented candles currently on the market, not all products are high quality and natural. Most fragrances are synthesized by chemicals. These chemicals are released into the air in the home, and while most of them are harmless to humans, they are not necessarily harmful to dogs. Dogs stay indoors longer than humans, and dogs are more likely to inhale these harmful substances into their lungs and then into their bloodstream. Even if it is not inhaled into the lungs, it will get on the dog's fur, and also get into the dog's body when the dog licks its own fur.
What substances can affect dogs?

According to an article published in the American Journal of Animal Health, these chemicals can affect the health of dogs:

Paraffin. Most candles are made from paraffin. Releases carcinogens when burned.

Lead. Some candles with metal wicks may contain lead. Lead can damage a dog's central nervous system.

Benzene: This known carcinogen is released when candles are burned.

Acrolein, acetaldehyde and formaldehyde. These hazardous chemicals are carcinogens and can degrade air quality. They can cause breathing problems in dogs.

Toluene: found in candle residue. This may affect the central nervous system.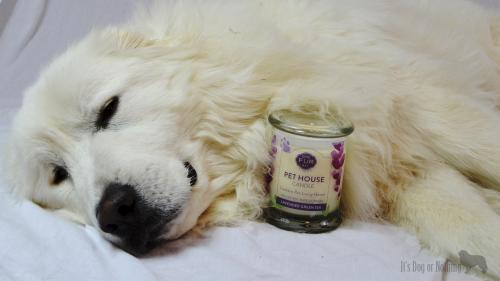 When buying scented candles, the owner should pay attention to the composition of the candles. Also dispose of the remains of burnt candles. Do not give your dog a chance to ingest these chemicals.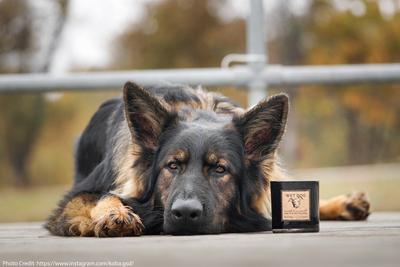 What if I have a dog at home and want to deodorize?

Never choose air fresheners that contain many more harmful chemicals than scented candles. If we really feel that the air in the room needs cleaning, we can opt for an air purifier or buy honey candles that are free of paraffin and lead. Relatively safe. It is worth noting that essential oils for aromatherapy cannot be generalized due to the large difference in quality, it can only be said that pure natural essential oils can be used, and low-quality ones should not be used.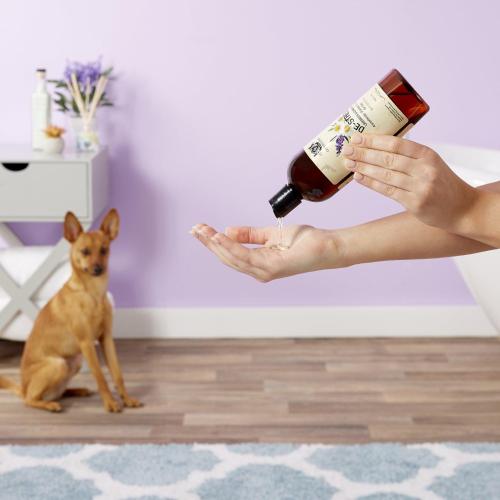 In fact, every dog ​​owner should be ready to raise a dog. Raising a dog is not an easy task, and we, the owners, must come to terms with the problems that dogs bring. If the dog smells at home, I personally recommend bathing the dog more often and cleaning the anal glands, and using aromatherapy to mask the dog's smell is actually a temporary solution, not to mention that it can threaten the dog's health. ?
Keep pets scientifically, go to Juxiaomeng. Continuous daily dog ​​breeding knowledge solves your doubts and helps you raise your dogs better.