Instructions for using scented candles
Scented candles are a more traditional way to fill your home with fragrance. On a quiet night or when you need to create a romantic atmosphere, candles are one of the main decorations. The beating flame and diffused fragrance create a feeling of warmth and relieve the stress and hustle and bustle of life through aroma. It can be placed in any ideal place, such as an office or a residential building. It is one of the popular incense methods in Europe and America.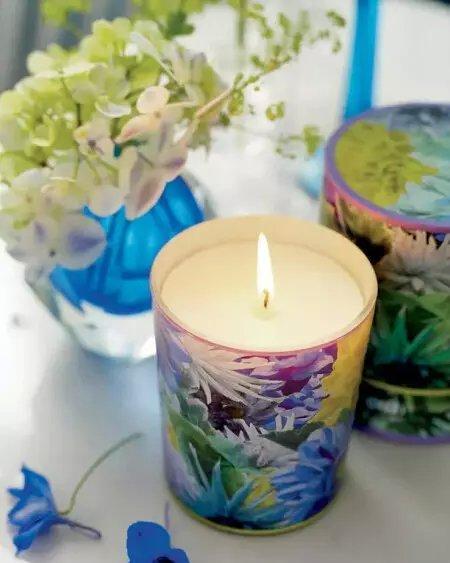 How to use scented candles
Remove the candle from the packing box, cut off the wax core 0.6 cm long before lighting it, and place it in a fireproof container, each time controlling the burning time of the candle within 3-4 hours.
Benefits of scented candles
Aromatherapy candles have various benefits, such as creating a romantic atmosphere. But scented candles are not suitable for use on a dinner table because the wrong scent will override the food's scent; You should avoid using different scented candles in the same place at the same time, as they can produce strange smells when mixed with other fragrances. fragrance combinations, so it is recommended to use one fragrance in the same room and then use a different fragrance after airing.
Suggested location for scented candles
Aromatherapy candles can be used in bathrooms, offices, psychotherapy rooms and more to create a soothing, warm and romantic elegant scented space.
Precautions when using scented candles
Keep burning candles in a fireproof container out of the reach of children. Some scented candles are placed in glass containers, after burning, the candle container will be hot, so it should be extinguished and cooled before moving. To avoid fires, scented candles should only be used in the presence of people. Avoid contact with eyes, skin and clothing and keep out of the reach of pets and children. If liquid accidentally gets into eyes or is swallowed, rinse with plenty of water and seek medical attention immediately.