Popular Science: Aromatherapy selection is also a big question, three tricks that will teach you how to collect fragrance~
Aromatherapy seems to have magical magic that makes people feel refreshed and happy. Whether for entertainment or relief of frustrated emotions, ordering your favorite aromatherapy will bring unexpectedly good results.
Aromatherapy is the same as perfume. If you like the smell, you won't be able to resist it. But unlike perfume, this scent only applies to a specific environment, such as a home, office, hotel, etc. You can smell a familiar scent when you open the door, and you feel warm and comfortable. Whole Days of exhaustion.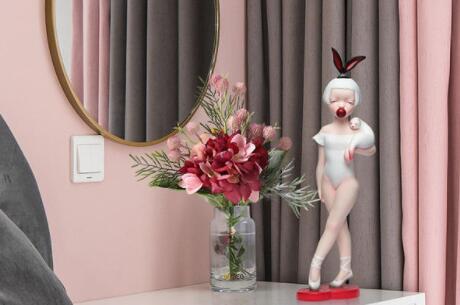 In terms of choosing aromatherapy, Mr. Yuhuo was also at a disadvantage because he didn't do his homework well. The most annoying thing is the incomplete combustion of the surface of the scented candle, the surface of the scented candle was originally very flat, but a hole was burned in the wick, which is just the rhythm of obsessive-compulsive disorder.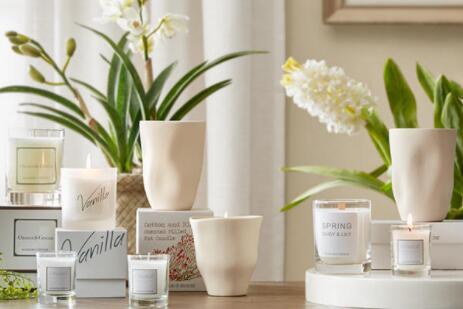 There are tens of thousands of aromatherapy products on the market, so how do you choose the right one for you, for those who don't know anything about fragrances? Please read and move the bench, Mr. Yuhuo will tell you an introductory guide to choosing aromatherapy.

1. Select by type

There are many aromatherapy products on the market, but there are actually two types: fire aromatherapy and fire aromatherapy.

❶Aromatherapy without fire

Now, fireless aromatherapy has become the first choice for many people in the same industry to smell the fragrance. It is both beautiful and generous, and meets the dual needs of sight and smell. Essence, negative ions and fragrance of plants. molecules make an initially polluted environment fresh and healthy.

Among them, fireless aromatherapy is divided into rattan aromatherapy and aromatherapy machines, but rattan aromatherapy is the most widely used.

Rattan Aromatherapy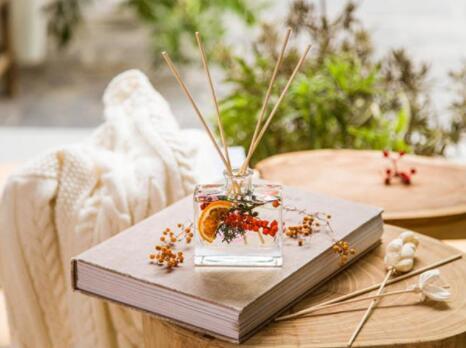 Rattan aromatherapy is to put a rattan with good volatile performance into an aromatherapy bottle containing aroma liquid, and let it freely and continuously volatilize the fragrance. It is mainly used for home air freshening by filling the air with fragrance. It is also pleasant for the mind and body. The rattan aromatherapy can be recycled, and the aromatherapy liquid in the bottle can be refilled after it is used up.
Aroma diffuser
The working principle of the aromatherapy machine is to use the high-frequency vibration generated by ultrasonic vibration equipment to decompose water molecules and dissolved plant essential oils into a nanoscale cold mist and distribute it in the surrounding air to make the air filled with fragrance. The aromatherapy machine is more suitable for placement in the bedroom, with warm lighting, the atmosphere in the room is instantly filled with mood.
❷Aromatherapy with fire
As the name implies, fiery aromatherapy is based on the burning of a flame. However, fiery aromatherapy can be divided into candle aromatherapy and solid aromatherapy.
◆Aromatherapy candle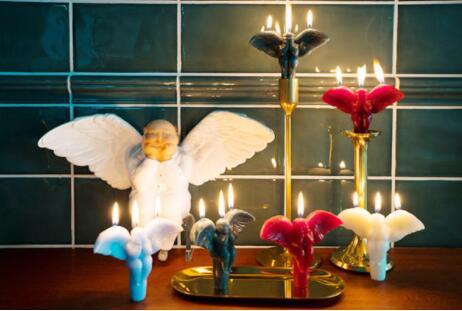 Aromatherapy candles are a kind of public welfare candles, with rich shapes and beautiful colors. The natural essential oils of plants contained in them can emit a pleasant aroma when burned. They not only fill the room with fragrance, but are also chic. home decor item.

◆Solid Aromatherapy

Solid aromatherapy usually consists of natural plant essential oils and a natural woody base that contain a variety of fragrances. The use method is very simple, as long as it is placed in a dish, it can be burned for about ten minutes. It is suitable for scenes such as bedrooms, living rooms and bathrooms. It has a relaxing effect on the mind. , eliminating mental stress and purifying the air.

Suggestions for choice:

In terms of safety, fire aromatherapy is relatively low, and if precautions are not taken, it can lead to a fire. In terms of nature and environmental protection, scented candle, one of the fire aromatherapy products, is more environmentally friendly and environmentally friendly because it uses soy wax as raw material. To sum up, the key is to choose according to personal needs and preferences.

Secondly, choose by flavor

❶Flower type

The raw material for flower aromatherapy is obtained from the extract of the flower fragrance. According to the type of floral fragrance to be extracted, it is divided into single flower type and complex flower type. The single flower type refers to the raw material with single flower fragrance as the main tone. Roses, lilies, etc. The complex floral type is a mixture of several floral scents with a more intense scent.

❷Fruit flavor

Fruit-flavored raw materials are mainly obtained by extracting fruit flavors. The most typical of these are tangerine, lemon, coconut, etc. Clean and refreshing flavors are familiar.

❸Herbal fragrance

Wood-herbal type aromatherapy is a relatively neutral type, generally calm and slightly fresh. The most typical are lavender, rosemary, mint, etc. For girls, it is recommended to choose a refreshing aroma of spring grass, for boys - cedar, sandalwood, ambergris, which enhance the aura.

❹Oriental flavor

The strongest aroma can be considered an oriental type of aroma. The spices are mainly musk, ambergris, cinnamon, etc., and the formula is relatively complex. Since the oriental fragrance is a neutral fragrance, it is more suitable for people who are independent and seek individuality.

Suggestions for choice:

If you are a pure and sweet girl, it is best to choose a refreshing and refreshing fruity fragrance, for a mature woman in the workplace, it is best to choose a feminine floral fragrance, in life the form is stable and for introverts it is better to choose grass and trees, fragrant or neutral oriental.

Three, choose by function

❶Clear the air

Air purification can be called the most basic effectm aromatherapy. No matter which type of aromatherapy can always purify the air, the most common are rattan aromatherapy and candle aromatherapy. These two fragrances are fresh and long lasting and can have a good cleansing effect whether used at home or in the office.

❷Beautiful steam for the face

Girls who love beauty not only take care of their face daily, but also do aromatherapy from time to time for beauty of the skin. The specific method is to add 1 to 3 drops of skin care essential oils to the facial steamer. The fragrances and skin care ingredients contained in it will be released along with the steam and attached to the face to achieve a softening effect. leather.

❸Calm your nerves and help you sleep

Some types of aromatherapy also calm the nerves and help you fall asleep, such as oriental scents such as lavender, herbs and ageratum. For friends who suffer from insomnia, they calm the nerves and calm the nerves. great benefits.

❹Refreshing

If you want to freshen up before school or work, you can choose this refreshing aromatherapy. For example: lemon aromatherapy, fresh taste can quickly eliminate internal troubles, allowing you to study and work without being distracted by thoughts.

Suggestions for choice:

If you feel that there is a specific smell in the room, then the best choice is a rattan aroma diffuser that purifies the air; if you prefer beauty, choose an aroma diffuser that soars your face; aromatherapy; if you are a student party or an office worker, refreshing aromatherapy is the best CP.