I don't throw dried flowers away, my lady will teach you how to make flower scented wax, it's not too late now
Watching candles always makes people feel warm. They are designed not only to illuminate, but also to create a romantic relationship. There are now many styles of candles, including animals, plants, and fruits. Add some essential oils to make a variety of scented candles, each with its own potency. Then in this episode, I will teach you how to make a romantic smoked wax dried flower that has high value and good effect!
Coefficient of production complexity: ★
Production time: 90 minutes
Materials:
Soybeans, dried flowers, wax thread, disposable cups, heating plate, glass containers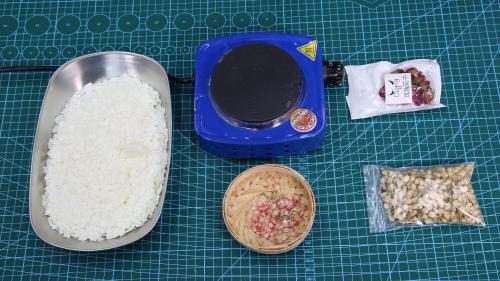 Production steps:
1. Take an appropriate amount of soy wax and pour it into a container, heat it in a heating oven and melt it into a liquid wax.
(Step 1: If you don't have a heating oven, you can heat it over water.)
2. Then pour the melted wax into a disposable cup.
(Step 2: Pour into a cup for easier shaping, and you can also use your favorite template.)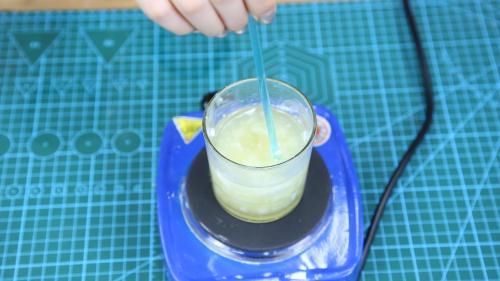 3. Add the petals to the wax liquid and stir.
(Item 3: You can also add colors to highlight your favorite colors, and you can also put in your favorite flowers.)
4. Dip the wax thread into the wax liquid with the petals.
5. Place it in the refrigerator to cool and harden.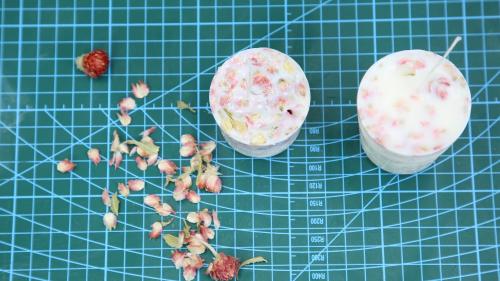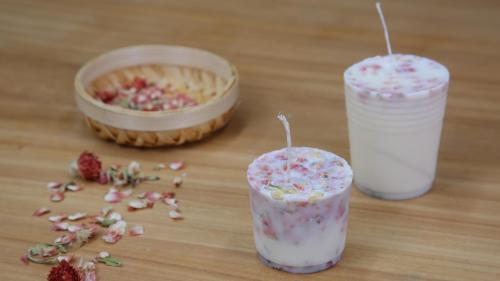 6. After the candle has completely hardened, remove it from the refrigerator.
7. Cut the disposable cup with scissors and remove it from the mold.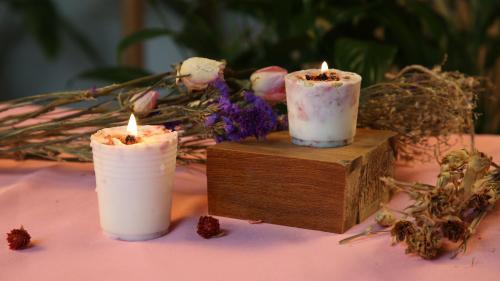 Output:
Romantic smoked wax is ready, you can make a few more, put it at home and light it up for the night, it should be very beautiful!