What you need to know about fireless aromatherapy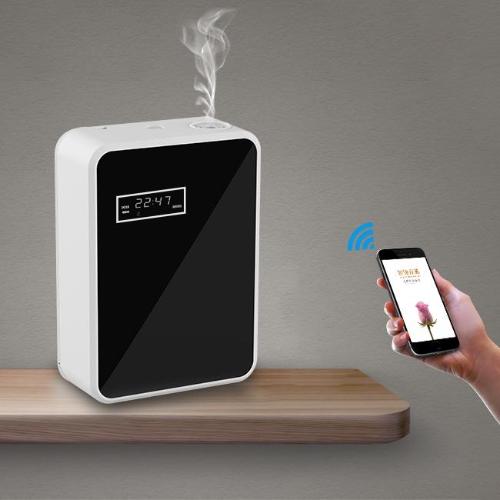 When it comes to "fragrance for the home", most people can feel both familiar and unfamiliar. That is, I seem to have heard it often, but I'm not so familiar with it, and I don't have the habit of using it.
I admit that room fragrance is not a necessity in our daily life. The reason why I spare no effort in promoting it and bringing it to the attention of more people is because I believe that the faster the pace of life today, the more people need spiritual and sensual comfort.
While I really love perfume products, I haven't really been involved with them before. At first, candles were used only as a weapon to create an atmosphere on a date. Slowly stepping into the pit, I will take the initiative to find a few favorite scents and put them into the residence.
For some time I was busy with work and often flew. Sometimes my first reaction when I woke up was curiosity about where I was.
It was a period of torment and confusion in the soul. I tried to bring with me the smell I liked, and immediately upon arrival at the hotel, I lit scented candles. Inhaling the familiar aroma, I felt more calm mentally. .
Later, I had my own house, and I also liked to put fire-free aromatherapy diffusers in different rooms. very happy.
I hope that today's article will help you better understand home perfumes and their proper use in order to better enjoy the joy and beauty they bring to us.
Home fragrances have a long history and we often see them in books, movies and TV shows about ancient Rome, ancient Egypt and ancient China.
With the development of human civilization and technology, the forms of indoor perfume products have become more numerous, and the materials have become more pure and healthy.
In general, room fragrances can be divided into two types: fire and without fire.
The most common fire scents are scented candles and incense sticks.
The most common non-flammable fragrances are rattan diffusers, aromatherapy sprays, and aroma diffusers.
This article is also mainly about fireless aromatherapy.
No smell of fire
Fireless fragrance is divided into diffuser and aromatherapy spray.
The fragrance diffuser is a liquid bottle containing natural rattan essential oils. The rattan absorbs liquid and gradually dissipates the scent as the essential oil evaporates.
It is very suitable for lazy people because it will continue to emit fragrance when placed there. As a rule, it can be used up to 6 months or even 1 year.
Compared to scented candles, spraying is more or less devoid of a sense of ritual and less able to create an atmosphere. But it is safer, more convenient and more decorative.
Aromatherapy liquidcontains 32-125 ml of high purity natural essential oils, so the effect of aromatherapy is the best, and it also evaporates the fastest. As a rule, it is consumed in 3-4 months.
My friend and I first stumbled across this brand of Longfen while shopping, sniffing all of its scents, and none of them were unpleasant. Everyone said in chorus, sniffing it: "advanced." This is the background scent of a five-star boutique hotel.
All Langfin products reveal the rigor and restraint of German perfumery in terms of form and fragrance. Industrial style packaging is very suitable for people who like modern style. Durability - The strongest of all diffusers! It is also very durable!
Langfen offers two types of rattan diffusers and flower diffusers. The bottle body is designed in European luxury style, which is very suitable for European decor home decor. The fragrance of his house is more French, relatively strong, not like the natural fragrance of the above brands.
Light to strong:
Ocean<Jasmine<Osmanthus<Lavender<Lemon
Everything smells very good! ! !
√ If you like a cooler taste, choose jasmine and ocean, osmanthus is good too;
√ If you like layered and aromatic flavors, lavender is more suitable.
I use lavender in my room and lemon in my bathroom. First, I love the design and color of their bottles. Secondly, I really love these fragrances.